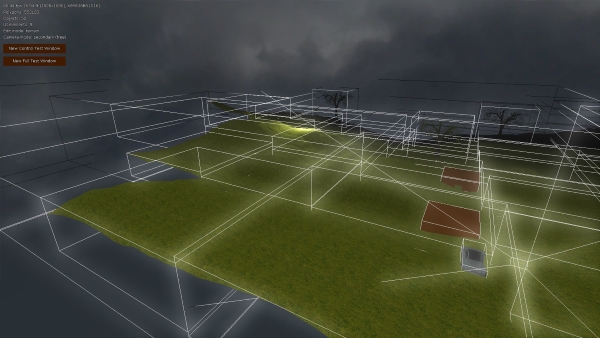 Today I decided to put up a page explaining some things about FPEngine. It is a 3D game engine that I have been working on for quite a while now.
It started out as playing around while still doing other work on the side, without any designing or planning ahead. But it kept growing, to the point where there was no other way around it anymore. FPEngine became the main project for Flying-Potato as the smaller ideas I had were all on hold while I worked on the engine.
For more details about FPEngine and some preview images, visit its page here: FPEngine.
I would love to hear your thoughts about this project and I'm open for collaborations. While the engine isn't public yet and only used from inside Flying-Potato, there could be opportunities to make games with it before it gets released.